Play Cornhole Or Eat Cupcakes For Make-A-Wish Eastern North Carolina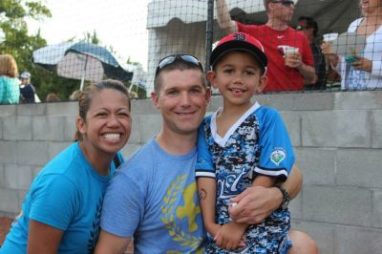 Whether you'd like to enjoy a game of cornhole or you're more interested in indulging in a dessert or two, Make-A-Wish Eastern North Carolina has you covered. Not only can you participate in an exciting cornhole tournament, but you can also participate in a 5K race and enjoy some of Gigi's Cupcakes, too. Since both events provide some form of physical exercise, you won't feel so bad about enjoying a cupcake or two! 
Pitchin' For Wishes
This year's Second Annual Pitchin' For Wishes Cornhole Tournament will be held on Saturday, Oct. 10 at Midtown Park in North Hills. Earned proceeds from the event will benefit Make-A-Wish Eastern North Carolina and will help to grant the wishes of the many children battling critical illnesses in areas like Raleigh, Fayetteville, Wilmington, and Durham.
The average cost of a wish in North Carolina is $7,500, and 200 local children are still waiting to have their wishes granted. If you've been looking for a fun way to benefit your local Make-A-Wish, this is it!
Last year's Pitchin' For Wishes Tournament raised $50,000 for Make-A-Wish Eastern North Carolina. This year's goal is to raise another $50,000, but your help is needed! The 2014 tournament gathered 96 teams and 192 players. Register a team today and be a part of this year's fun event! Registration is $50 for a team of two.
Become A Sponsor
Sponsorship opportunities are still available for the Pitchin' For Wishes Tournament. Whether you will be attending or not, consider becoming an event sponsor to make an even bigger impact. Become a Bronze Sponsor ($500), Silver Sponsor ($750), Gold Sponsor ($1,000), or a Platinum Sponsor ($2,500). General donations are also accepted.
Learn more about the event here and get registered today!
Cupcakes And 5K For Wishes
If you enjoy running, then you're probably familiar with the great feeling of rewarding yourself to a treat after a fulfilling run. When you participate in the Second Annual Gigi's Cupcakes 5K at Brier Creek Commons on Saturday, Oct. 17, you will be helping to make wishes come true for children in Eastern North Carolina. Plus, you will also enjoy a fun day of physical activity, and even better—cupcakes!
Children and adults of all ages are invited to attend the Gigi's Cupcakes 5K. You can even bring your pets along if you'd like! Registration for children 12 and under is $15, and registration for children and adults 13 and up is $25. $5 from each registration will be donated to Make-A-Wish Eastern North Carolina.
Register today and learn more about packet pick-up here. Last year's event brought in more than 500 participants and hopefully this year's 5K will be an even bigger success!
Support Make-A-Wish With A Car Donation
If you cannot attend either of these great events, you can still support Make-A-Wish Eastern North Carolina's mission of making wishes come true for local children battling critical illnesses. All you need is a car to donate and you can turn your unwanted set of wheels into wishes for children in your community. Just donate your car, truck, boat, ATV, RV, motorcycle, or other vehicle to Wheels For Wishes, benefiting Make-A-Wish.
When you donate to Wheels For Wishes, your vehicle will be picked up or towed away at no charge to you, and it will help to support the mission of Make-A-Wish Eastern North Carolina. Donate today by calling 1-877-431-9474 or fill out an online car donation form. Your donation helps to enrich a child's life with hope, strength, and joy!

Back to Blog