Help Clean Up The Coast On Sept. 20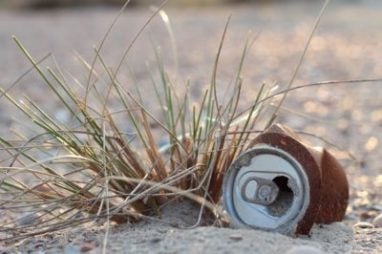 If you live near the coastline and you get to enjoy the beauty of living near the coast, remember that it's important to do your part in helping to keep it clean. At Wheels For Wishes, we practice recycling through our vehicle recycling program by turning vehicle donations into wishes for local children. We like to keep vehicles out of landfills so we help to put them to better use instead. We also like to keep our supporters informed of other ways to give back and live in an eco-friendly way. This Sept. 20, we have the perfect opportunity for you to get involved. 
Coastal Cleanup Day Is Great For The Beach But Good For The Soul
Coastal cleanups will take place nationwide on Sept. 20, so mark your calendars if you haven't already. You can join an existing cleanup crew or you can create your own – there are plenty of beaches to choose from! The Los Angeles Coastal Cleanup Day will be held at more than 60 sites in Los Angeles. Join in on the Heal the Bay fun by registering today.
It's easy to get started with the Los Angeles Heal the Bay event, just choose a cleanup site, register, fundraise, and show up on the day of the event! This event goes from 9 a.m. until noon. If you need more persuasion, Heal the Bay reminds us that oceans cover 71 percent of our planet and they provide up to 70 percent of the oxygen we breath.
Cleanup Golden Gate Beaches
San Francisco is one of the most environmentally-friendly cities in the nation, so the Coastal Cleanup Day is especially important in keeping San Francisco clean and green. Register to volunteer at this cleanup event from 10 a.m. until noon on Sept. 20. If you are interested in helping out on a regular basis, this cleanup program is held every third Saturday of the month at Ocean Beach.
California Coastal Cleanup Day
On Sept. 21, 2013, volunteers braved the rain and helped to pick up garbage and marine debris from 39 cleanup sites in Marin County. 988 volunteers helped to remove over 4,500 pounds of trash and 1,000 pounds of recyclable material from 49 miles of shoreline! You can participate in this year's Coastal Cleanup Day by registering for an event in a California county closest to you. Bring the whole family!
New York State Beaches Need A Cleanup
Coastal cleanup events will take place all over the nation on Sept. 20, including beaches throughout the state of New York. Help to cleanup Jamaica Bay, Long Island South, the Hudson River, Atlantic Ocean, and the Great Lakes, Finger Lakes, and creeks and bays. To organize a cleanup event of your own or to join an existing New York cleanup, please contact alsbeach@nyc.rr.com.
For the past 27 years, the American Littoral Society Northeast Chapter has coordinated New York's beach cleanup. Last year, the event brought in 5,645 volunteers and collected 62,633 pounds of debris along 244.13 of New York State's shoreline.
Join The Ocean Conservancy's International Coastal Cleanup
If we failed to mention a coastal cleanup event in your area, there are plenty of other resources for you to find a coastal cleanup event in your area. View the International Coastal Cleanup map to find a cleanup event in your area.
Some other cleanup events in areas that may be of interest to you are cleanups in San Diego, Ventura County, Calif., Alabama, Washington, Orange County, Calif., Mississippi, Florida, and more!
If you cannot volunteer on Sept. 20 but would still like to make an earth-friendly contribution, donate your car to Wheels For Wishes, benefiting Make-A-Wish. Just call 1-877-431-9474 or fill out an online car donation form.

Back to Blog