Celebrate Wishes At The Inaugural Charm City Celebration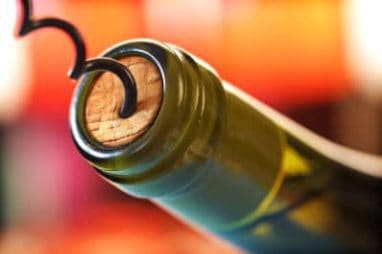 If you are looking for an elegant holiday event this season, reserve your spot today for the inaugural Charm City Celebration of Wishes. The event will be held at the American Visionary Art Museum (800 Key Hwy, Baltimore, Md. 21230) on Nov. 14. The gala will offer guests delicious food, great entertainment, an array of wonderful auction items and a live Wish Experience. You won't want to miss this inspiring evening!
On Nov. 14, come dressed in your best cocktail attire for the gala. The evening begins at 7 p.m. and goes until 11. Attending the gala is a great way to support Make-A-Wish Mid-Atlantic in their mission of granting wishes for children with critical illnesses.
Since 1983, Make-A-Wish Mid-Atlantic has granted nearly 8,000 wishes to local children. You won't want to miss your chance to help more wishes come true for children living in the Mid-Atlantic region in places such as Delaware, the District of Columbia, Maryland and northern Virginia. So far in 2014, 240 wishes have been granted in Maryland alone!     
Purchase Your Tickets Today
November is coming up quickly, and now is the perfect time to purchase your ticket and reserve your spot at the event. Individual tickets are available for $500 each. Many sponsorship opportunities are also available for those who would like to contribute even more to the event. Ranging from $2,500 to $25,000, sponsorships are a great way to make a big impact on the event, feature your company's logo or signage, and enjoy other benefits. Check out all of your options in the sponsorship packet.
Contribute To The Silent Auction
Silent auctions are always fun to partake in, and you can make the gala's auction even more fun when you donate an auction item. Gift certificates, items, or services for your business are great contributions. Plus, when you donate an item your company will appear in the Charm City Celebration of Wishes online auction guide, which will be displayed at the event and will be available to guests on hand-held devices.
If you have an auction item to donate, you may contact Patricia Gill at pgill@midatlantic.wish.org.
Other Ways To Support Make-A-Wish Mid-Atlantic
If you cannot attend the gala, you can still directly support it by making a general donation to the 2014 Charm City Celebration of Wishes. All contributions will help the event become a success. Â 
Another great way to support Make-A-Wish is to donate an unwanted car through Wheels For Wishes benefiting Make-A-Wish Mid-Atlantic. Your car donation is tax deductible and good for the environment, but most of all it's an easy way to help Make-A-Wish Mid-Atlantic grant more wishes for children in the region. We auction or recycle donated vehicles and 100 percent of the net proceeds go to Make-A-Wish Mid-Atlantic to help grant the wishes of local kids. Turn your car, truck, motorcycle, RV, boat or other vehicle into wishes today!
Donating a vehicle is incredibly generous and very easy to do. To get started, simply call us at 1-877-431-9474 or fill out our easy online vehicle donation form. Our donation representatives are available at any time to help with any questions you may have. Plus, November is the perfect time to start thinking about a car donation. If we receive your donation online before 11:59 p.m. on Dec. 31, you will be able to deduct your charitable donation from this year's taxes. Each and every vehicle donation makes a positive difference in the life of a local child. 

Back to Blog