Central And Northern Florida Dishes Wishes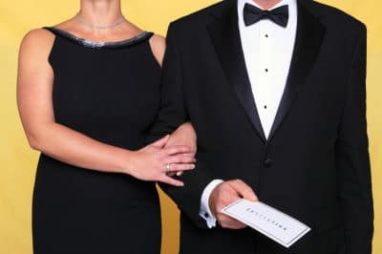 The 20th Annual Night Of The Iguana is a dishes and wishes event dedicated to benefiting Make-A-Wish in Tampa, Fla. Local children with critical illnesses will have their wishes granted by the patrons of this delightful dinner event. Pre-register now or read on to learn more about this event!
Night Of The Iguana
Enjoy 20 restaurants, live music and open bars at the 20th Annual Night Of The Iguana on Sept. 23. From 7 to 11 p.m., take in Tampa's finest foods, fantastic entertainment, both silent and live auctions and cocktails. By simply enjoying a fun night at the TPepin Hospitality Centre (4121 N 50th St., Tampa, Fla.), you will enhance the lives of children with critical illnesses by granting them a life-changing wish!
Guests are encouraged to dress in casual Friday night attire with a party twist. This fun party will take place in a lavish ballroom, and the schedule will go like this:
From 7 to 9 p.m., the bar and silent auction will be open.
Then, the program will begin at 9, followed by the auction and wish auction.
At 9:30, the party continues! 
Tickets are $150, and they include live music, specialty drinks, entertainment, silent auctions, wish art, food tastings and open bars! The Black Honkeys and Pelican King will perform the live music. The restaurants supplying the delicious food-tastings are:
Acropolis Greek Taverna
Bartaco
Brio Tuscan Grille
Carmel Kitchen
Chart House
Checkers
Cooper's Hawk Restaurant & Winery
Council Oak Steaks & Seafood
Green Iguana
Grey/Salt
Hula Bay
Maggiano's Little Italy
Oystercatchers
Piquant
Season's 52
The night's specialty drinks are provided by these sponsors:
Deep Eddy Vodka
Fireball
Blue Chair Bay Rum
Pepin Distributing
Cooper's Hawk Winery
Don't miss out on this opportunity to grant wishes while having a fun Friday night! Donate, sponsor, buy tickets or learn even more about this event today!
Grant More Wishes
Granting wishes just by going to a party on a Friday night is fun and easy. An even easier way to benefit Make-A-Wish Central and Northern Florida is by donating any unwanted vehicle to Wheels For Wishes.
Wheels For Wishes, a nonprofit 501(c)(3) organization, makes donating easy by providing free towing and a great tax deduction. Plus, the process is hassle-free! Simply call 1-877-431-9474 or fill out an online donation form to get started!  Your donation will save you space, give you a tax deduction and bring hope, strength and joy to local wish kids! 

Back to Blog