Celebrating Winter Solstice 2013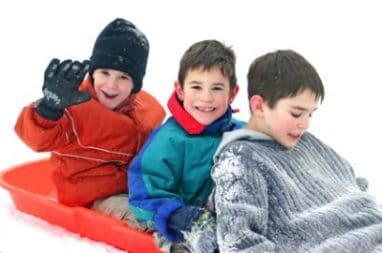 Although the shortest day of the year isn't always something we look forward to, it is an important day around the globe. The Winter Solstice occurs in the northern hemisphere when the earth's northern-most point is at its furthest from the sun – this can occur anywhere between Dec. 20 and Dec. 23. This year, the Winter Solstice will take place Dec. 21. Until the summer solstice, the northern hemisphere will continue to 'wobble' back toward the sun making the days longer and the weather (generally) warmer.
If the earth's 'wobble' didn't exist, the world would be a much different place. For starters, there would be no seasons, which would make crop growth and sustained animal life much more difficult. It would also make living up north uncomfortably cold year-round, while living near the equator would be extremely hot year-round. What we get for our winters filled with darkness is a well-balanced world.
Winter Solstice Is The Source Of Many Holiday Traditions
Many holiday traditions are based off the pagan traditions of the winter solstice celebration. The solstice was a big deal in early human history. It marked the day when the world would become brighter and harvest was coming. The solstice was often associated with large feasts and huge week-long celebrations. In some cultures, the solstice marked a seven-day disbanding of social traditions and obligations, in which slaves were treated to meals by their masters and old grudges were forgotten.
Today, there are plenty of ways to celebrate during the winter months, so the winter solstice is all but forgotten. The winter solstice should be a reminder that things can become brighter even in the darkest of times. The day offers a good chance to start anew, and bring with you a sense of optimism in the face of the upcoming warmer seasons.
Enjoy Your Extra Sunlight And Help Brighten A Child's Life
You can enjoy the lighter days of the year by providing the brightest day for a child with a critical illness. While our biggest concern during these winter months is usually something small, like dealing with the cold and darkness, there are some kids out there who aren't as lucky. That is why our partner, Make-A-Wish, is such a great organization. They provide wishes to children which can bring hope and joy to their lives when they need it most.
Wishes come in all shapes and sizes. No matter where you are, whether it's Santa Fe, Fremont, or Anchorage, you can make a difference in the life of a child by donating a car to Wheels For Wishes. Make-A-Wish "Wish Kids" might choose to do any number of things. The most popular wish is to enjoy some time in Disney World and some kids even play football against Mickey Mouse, while others wish to go to another country, or wish to meet their favorite celebrities! No matter their wish, Make-A-Wish works to make it a reality. Wishes bring a sense of hope to children and their families when they need it most.
Supporting Make-A-Wish is as easy as donating your used vehicle to Wheels For Wishes. We will recycle or auction off your vehicle with the proceeds of your donation going to help the "Wish Kids" of Make-A-Wish. If you're saying to yourself "I would like to donate my car, but I'm just not sure how," check out our 2013 Guide To Donating Your Car To Charity. It is easy to donate! Car, truck, RV, SUV, motorcycle, ATV or boat – each donation makes a huge difference.
Donate Your Car And Get A Tax Deduction
As the days start getting warmer and the sun starts shining more each day, you will be happy you saved some money and made the decision to donate a car to Wheels For Wishes. Not only will your donation help a "Wish Kid," your donation also benefits you! When you make a donation, you no longer have to worry about selling your car, maintaining your vehicle, haggling over a price or getting a bad deal when you trade in your vehicle. Instead, you get the great feeling of knowing your car has helped someone and you get a tax deduction at the end of the year! Wheels For Wishes will tow away your car at no cost to you, then mail your tax receipt that you can use to get your year-end tax deduction.
Make your donation by 11:59 p.m. Dec. 31, and your tax deduction will count toward the same year. Call us at 1-877-431-9474 today, or make your donation online using our easy donation form. Make a difference for a child today!

Back to Blog