Make Car Donation A Leap Day Tradition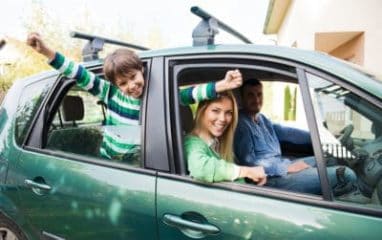 Plenty of traditions and superstitions surround Leap Day and Leap Years. People are bound to assign special meaning to such a rare event. One example of this is Bachelor's Day, celebrated on Feb. 29 in Ireland. Bachelor's Day dates back to the 1200s, and was designated as the date when it was customary for women to propose to men, rather than waiting for them to make the move. Over the years this became somewhat of a tradition. 
If you'd like to make your own tradition, why not make Feb. 29 your day to donate a car? It's the perfect way to make the day special not only for yourself, but for all the lives you touch with your donation!
Enjoy The Benefits Of Donating Your Car On Leap Day
The nice thing about a Leap Year is that it gives you one extra calendar day that you wouldn't normally have. That's the perfect reason to use Leap Day as a time to get things done. If one of those things on your list is a charitable donation, you only need to set aside a few minutes to get it checked off.
Other benefits of donating your car to Wheels For Wishes include:
Free towing of your vehicle from nearly anywhere. Whether you're in Seattle, Dallas, Manhattan or anywhere in between, we will pick up your vehicle.
An easy way to get rid of nearly any vehicle. We accept cars, trucks, boats, RVs, motorcycles and other vehicles. We can even accept vehicles that are no longer running.
A great way to give back to kids in your community. Your unused vehicle can become so much more when you donate it to Wheels For Wishes. Check which charity benefits from your donation in our Chapter Locator.
The maximum possible tax deduction. Since we are a 501(c)(3) nonprofit organization, you will receive a great tax deduction for making a donation.
Donate Your Car On Leap Day With 3 Easy Steps
Donating your car is easy and fast! Just follow these steps to donate your car:
Call 1-877-431-9474 or make your donation online with our car donation form. Our donation representatives are available to help with any questions you may have about donating your car. They will also schedule a time for your free vehicle pick-up.
Take out any personal items you want from your vehicle. There's no need to run it through the car wash, make repairs or fill the gas tank. We take care of all those details for you! Your car will be towed for free at your scheduled time.
Watch for your receipt to arrive in the mail. Save this for next year's taxes to claim your charitable tax deduction.
Celebrate Leap Year With A Car Donation
Since it only comes every four years, Leap Day the perfect time to do something different. If you've never donated a car, why not choose Leap Day? A car donation is the perfect way to make a difference in your community and help local kids. If you're looking for a special way to celebrate Leap Day, car donation might be perfect for you.

Back to Blog