Carlsbad Wine And Wishes 2016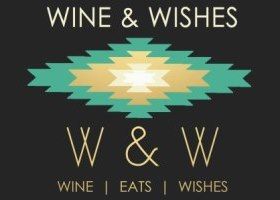 A beautiful wish event will be held at the Omni La Costa Resort and Spa on Saturday October 22 at 6:30 to 10 p.m.  If you're looking for a great date night that you can get dressed up and go out, this is the event to go to.
Details
This is an event that you will be talking about for years to come. The event will be full of amazing chefs, savory boutiques winemakers and local indie craft breweries. Surprise your taste buds with special blends of flavors, intriguing presentations, fabulous services and styles.
If you think this is going to be another boring charity event, think again! This event will include:
Silent and live auctions
Luxury opportunity raffle
Live entertainment
Remarks from local wish family and attending "wish kid" ambassadors
Boutique Winemakers And Owners From The Napa Valley Vintners Association
Here are a few great vineyards that will be at this event.
Arrow and Branch: has four distinct vineyards in Napa Valley that allows the wine to have a very distinct taste
Hiatus Cellars: Founded in 2012, known for their unique wines
Arkenstone: Tucked away in Howell Mountain this stunning vineyard makes some delicious wines
Besides these few, there are many more attending. You can find the full list here.
Special Guests
There will be two special guests at this event – Violet, a former wish recipient, and supporter and friend Monica Dean.
Violet
A former wish recipient who is now 3 has been battling Retinoblastoma since she was seven months old. As she battles this form of cancer, she doesn't get much time away from hospital visits and treatments. Her wish was to go to Disneyland to meet Mickey Mouse and many other of her favorite characters.
Monica Dean
She has been on the NBC7 news team since 2004. In 2006 she was awarded and Emmy for her report on the migrant worker camps in Carmel Valley. Then in 2007 she was awarded another Emmy for team coverage of the fire storms.  She is involved in many different community organizations including the Red Cross, Operation Home Front, Children's Hospital and Christian Media Fellowship
These two great special guests will show you what Make-A-Wish is all about.
Make Dreams Come True
If you can't make this fantastic event, but would still like to help make wishes come true in San Diego, we have a way you can help.  If you have a car that is taking up needed space and you don't want to go through the hassle of trying to sell it, you can donate it to Wheels For Wishes. We are a 501(c)(3) nonprofit organization so this means you donation is fully tax deductible.
All you have to do is call us at 1-877-431-9474 or fill out our online donation form. If you fill out the online form one of our knowledgeable staff will call you to find out the best day and time to pick up you vehicle. Help children with life-threating illnesses today by donating your vehicle to Wheels For Wishes Sand Diego. 

Back to Blog