Make A Difference During Brain Tumor Awareness Month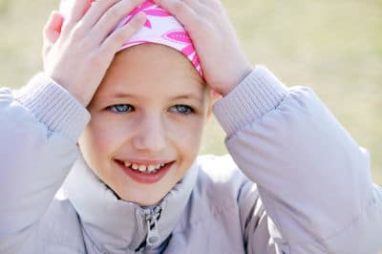 During the month of June, consider cleaning out your garage and donating an unwanted car to grant the wishes of children between the ages of 2 ½ and 18 who are battling critical illnesses. The month of June gives you two great opportunities to make a difference in the lives of children, and you can do just that through car donation and by spreading awareness during Brain Tumor Awareness Month. 
Brain Tumors In Children
June is Brain Tumor Awareness Month, and according to the American Brain Tumor Association (ABTA), brain tumors are the most common form of solid tumors among children. Brain tumors in children are rare but make up for about 20 percent of all childhood cancers. A child's brain is still developing, which makes these tumors different from adult brain tumors. Because of this, a child may have a better outlook than an adult would have with a brain tumor.
The most common types of primary brain tumors in children include:
Astrocytomas

Ependymomas 

Brainstem gliomas

Medulloblastomas or primitive neuroectodermal tumors (PNETs) 

Craniopharyngiomas

Germ cell tumors 

Pontine gliomas

Optic nerve gliomas
Signs and symptoms of brain cancer in children include poor coordination, vomiting, seizures, weakness of the face, trunk, arms, or legs, slurred speech, difficulty standing or walking, or a headache. In babies, a rapidly enlarging head can occur.
Brain tumors can be difficult to diagnose, but it is important to see a doctor as soon as you have any concerns. A neurological exam may be required, as well as a CT scan or MRI. Treatment options may include surgery, chemotherapy, and radiation.
How To Donate A Car
Although rare, brain tumors in children can happen. Help to grant the wish of a child with a critical illness by donating a car, truck, boat, motorcycle, or other vehicle to Wheels For Wishes. Your donation will benefit your local Make-A-Wish chapter, helping to grant the wishes of children in your community.
Donate a vehicle today by calling 1-877-431-9474 or by filling out our easy online vehicle donation form. Your car donation will make a difference in the life of a child during National Brain Tumor Awareness Month.
Help To Spread Awareness In May
Help to spread awareness this month so that other people can be aware of the signs and symptoms associated with brain tumors in children. Leave us a message on our Facebook, Twitter, and Google+ pages and share your stories with us. Have you personally been affected by a brain tumor, or has someone close to you? We would love to hear your stories.

Back to Blog