Participate In A Recycling Or Cleanup Event In A City Near You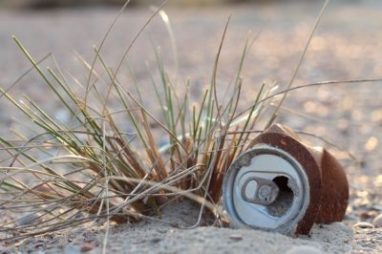 If you live near a popular U.S. city, there's a chance that you could have the option to volunteer some time to participate in a recycling or cleanup event to help create a cleaner and greener world. Volunteers like you are needed to make it happen! At Wheels For Wishes, we work every day to try and better the environment through our car donation program, but we also enjoy being able to spread the word about other ways to make a difference. 
San Diego Beach Cleanup
If you live near San Diego, consider participating in a San Diego beach cleanup on Aug. 8 or Aug. 22. San Diego Coastkeeper will host these two great events which will feature both a beach and street cleanup at Cardiff State Beach and Pacific Beach Drive. All you need to do is show up, borrow some cleanup supplies and a data sheet, and get started!
These events take place twice per month, so there are more opportunities to help if you are unavailable this August. You may also be interested in a do-it-yourself cleanup option called Beach Cleanup in a Box. Learn more about that option here.
Help Keep Portland Clean
If you live near Portland, register to participate in the Second or Third Saturday Cleanup events presented by Solve Oregon on Aug. 8 and Aug. 15. These monthly events will be held in Northwest Portland and volunteers will help to remove graffiti and pick up litter from NW Vaugh to Raleigh, NW 22nd to 26th. Coffee, tea, and pastries will be provided to volunteers.
Heal The Bay If You Live Near Los Angeles
Heal The Bay offers many options for beach cleanups in Los Angeles all summer long. The August Nothin' But Sand Beach Cleanup will be held on Aug. 18 at Will Rogers State Beach. Fill out a waiver and consider making a $5 donation, which will help the organization in funding cleanup supplies for future events.
Pittsburgh Needs Your Help
Hosted by Allegheny CleanWays, there are two great August events that Pittsburgh residents can partake in. Choose from two Tireless Friday events at Raccoon Creek on Aug. 14 or at Duck Hollow on Aug. 21. Volunteers will be working to clear trash from the land and water. Refreshments, work gloves, safety glasses, and all other necessary tools and equipment will be provided.
Don't Miss The Ann Arbor River Cleanups
If you live in or near Ann Arbor, there are several different cleanup events to partake in this August. Presented by the Great Lakes Commission, the Huron River Coordinator Cleanups will take place through October in places like Ann Arbor, Milford, and Flat Rock. Taking place on Aug. 1 are the Shiawassee River Cleanups, River Rescue 2015, and the 2015 River Clean Up Project. Aug. 22 will be the 2015 Healing the Bear River Cleanup event. Learn more about these events here.  
Find More Cleanup Events In Your Area
We only covered several of the cleanup events taking place this August, but there are plenty more out there to choose from! Find a beach cleanup event in your area by visiting the Alliance for the Great Lakes website, or by using VolunteerCleanup.org.
Recycle Your Car, Clean Up Your Garage, And Reduce Waste
Car recycling is another great way to clean up your garage and reduce waste. If you're looking to clean out your garage, shed, driveway, or storage space this summer, donate your car, truck, boat, motorcycle, or RV to Wheels For Wishes, benefiting Make-A-Wish. Not only are you getting rid of a vehicle in an easy and hassle-free way, but you are also helping to reduce waste.
At Wheels For Wishes, we do our best to make the most of each and every vehicle donation we receive, and nearly every car part can be recycled or reused!
Donate your car today by calling 1-877-431-9474 or by filling out our online donation form. Your donation helps to create a cleaner and green world, and it helps to grant a wish for a local child in your community! 

Back to Blog