5 Tips To Lower Your Next Tax Bill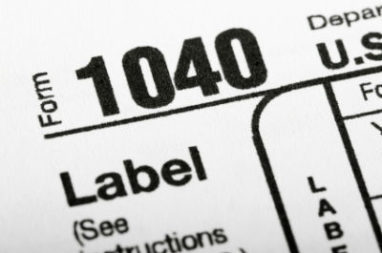 With Tax Day 2013 nearing, almost everyone will be looking at either how much they have to pay or planning on how to spend their refund. Whichever camp you're in way, people are looking for two things in next year's return: Get a refund instead of paying taxes, or get a bigger refund.
The thing is, there's no special magic trick to getting either a bigger refund or a lower tax bill. There are, however, several key tax laws that when used properly, can leave you happy – or happier – come next April.
Adjust Withholdings: This is an easy first step to take. If you have too much federal income tax coming back to you, that's money that you aren't using during the course of the rest of the year because too much of it is being taken out of your pay check. Getting less back when you file your refund means you've received more money during the year, which can be used to save for your kids' education, or…

Save for retirement: Depending on the type of IRA you participate in, the contributions that you make could be pre-tax contributions. That means you are lowering your taxable income when you put money into your IRA. Plus, an easy way to make sure you're putting money away is to treat it like a monthly bill you pay – this way you know that you are following through. Don't forget to check what the annual limits on contributions are.

Increase Your Charitable Donations: Any donations you make to non-profit organizations are tax deductible, so when you make them, make sure to get a receipt with the date and the amount written on it.

Look For Non-Cash Donations: But if you're worried about a large outlay of cash to get the deductions you're looking for, that isn't the only way to make donations. Cleaning out your closet is a quick and easy way to increase your deductions. Catalog, bag up and donate the clothes you don't have a use for and donate them to any one of a number of worthwhile organizations in your community. Another non-monetary donation you can make is to donate your vehicle to Wheels For Wishes benefiting Make-A-Wish. With a car donation, you are allowing your unwanted vehicle to benefit your local Make-A-Wish chapter – which helps to grant the wish of a local child. Your car, truck, SUV, RV, motorcycle, or boat, could be auctioned off for a new owner to use, which will extend the vehicle's life. Or the vehicle could also be recycled and reused to build new cars.

Make Home Improvements: Need a new furnace? Is your home hard to heat in the winter or keep cool in the summer? Installing a 95 percent efficient furnace or adding insulation to your attic or crawl spaces can not only save you a lot of money in utility bills, but there may be some tax benefits coming your way.
Learn more about the tax benefits that come from donating your vehicle to Wheels For Wishes. If you're ready to donate your vehicle, give us a call at 1-877-431-9474 or fill out our easy vehicle donation form. You will feel great about your donation while helping a child in your community make their wish come true.

Back to Blog