4 Ways To Grant Wishes In Keystone State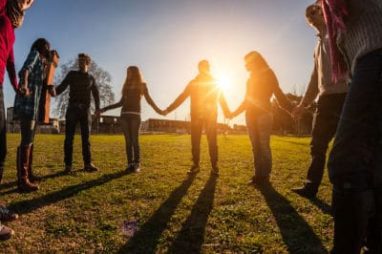 Make-A-Wish Philadelphia, Northern Delaware and Susquehanna Valley is hosting three wish-granting, fun-filled events this October. Two of these are upbeat Walk For Wishes events, and in between those is a Wish Upon A Food Truck event. There is a unique wish experience for three different areas of Pennsylvania, and all three benefit children with critical illnesses who want to live their wildest dreams! 
Walk For Wishes Philadelphia
Join thousands of wish-granting walkers nationwide in the Walk For Wishes celebration. On Oct. 9, walk with your friends and family to the Philadelphia Zoo (3400 W Girard Ave, Philadelphia, Pa.) for a powerful fundraiser. This exciting event is both a celebration of the 270,000 wishes that have already been granted and recognition that there are still many wishes yet to be granted. By simply walking with your group of family and friends, you can raise important funds for local Philadelphia children.
The unique aspect of the Philadelphia Walk For Wishes is the fact that participants get to walk through the nation's first zoo. This walk not only empowers local children with every step—it also provides the walkers with an exciting experience seeing all the entertaining and education exhibits of the zoo! Register or donate today!
Wish Upon A Food Truck Harrisburg
Come with your appetite to Harrisburg Area Community College (1 HACC Dr, Harrisburg, Pa.) on Oct. 22 for Wish Upon A Food Truck. From 11 a.m. to 5 p.m., experience overwhelmed taste buds from 34 food trucks. Some of these tasty restaurants on wheels are featured on the Food Network, the Cooking Channel and A & E. Besides the delicious array of food, there will also be children's activities, local celebrities, music, and raffle prizes. All of the proceeds will benefit local children with critical illnesses, so don't miss your chance! If you would like to beat the lines, you can come early from 10-10:50 a.m. by purchasing one of the 500 available early bird tickets for just $5.
Walk For Wishes Susquehanna Valley
Walk For Wishes in Susquehanna Valley shares a similar national vision to the walk in Philadelphia—celebrating the wishes that have been granted while recognizing the need to continue granting wishes. The walk in Susquehanna Valley is unique, however, because it takes places in an American wildlife-themed location.
Walk on over to Zoo America (201 Park Ave, Hershey, Pa.), to participate in a wish-granting walk through a North American Wildlife Park. Experience the zoo, games and entertainment throughout your walk on Oct. 30. Get your team together, register and donate today to start benefiting local kids with critical illnesses!  
Help In A Huge Way
If going to these three events doesn't cure your bug to help grant wishes in Philadelphia, Delaware and the Susquehanna Valley, there is an easy way to make a big impact. Donating your unwanted vehicle to Wheels For Wishes benefits your local chapter of Make-A-Wish.
Wheels For Wishes is a 501(c)(3) nonprofit car donation organization that aims to make your donation experience hassle-free while making dreams come true for local children. We pick up your vehicle with free and easy towing, and you get a great tax deduction! Donate today by calling 1-877-431-9474 or by filling out a car donation form.  

Back to Blog