4 Active Events Grant Wishes In Massachusetts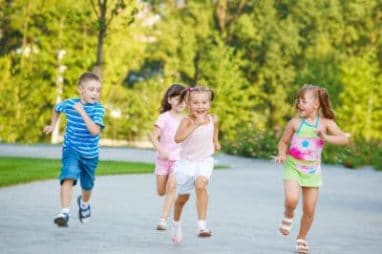 This August, Make-A-Wish Massachusetts and Rhode Island is closing out the summer with four fun-filled sporting events. Featuring a fishing competition, soccer tournament, wiffleball tournament and a scenic seven-mile foot race, Make-A-Wish is ending summer with a rush of friendly competition. Accompanying each one of these active events is a chance to raise money toward granting wishes for local children with critical illnesses. Whether you choose to cast out, kick off, pitch or run, make it to one of these events for a final chance at outdoor fun this summer, and help grant wishes to Massachusetts kids! 
11th Annual Mass Bay Striper Shootout
Drop a line at Winter Island for the Mass Bay Striper Shootout in Salem (50 Winter Island Road, Salem, Mass.) on Aug. 19-21. For $100, participants of at least 18-years-old will enjoy the tournament, BBQ, captain's bag, pizza lunch and a shirt. The tournament features a catch-photo-release format all from a kayak! A raffle and auction will take place after the event, and all the proceeds will go toward benefiting your local Make-A-Wish. Reel in more information, and register for this event today!
Marty Collins Memorial Cup
On Aug. 20-21, the Liverpool Football Supporters Club will be hosting a soccer tournament that celebrates Marty Collins—a life-long friend of the club. Head to Danehy Park in Cambridge (99 Sherman Street, Cambridge, Mass.) to showcase your skills on the pitch. This 16-team tournament features teams of seven on the pitch. Each team must have 8-12 players, and it costs $160 per team.
No matter what, your team will play a minimum of three group games on Aug. 20 from 1 to 5 p.m. If your team advances, the quarterfinals, semifinals and the final will start on Aug. 21 at 1 p.m. All proceeds from this fun-filled tournament will benefit Make-A-Wish Massachusetts and Rhode Island and the Liverpool Football Club Foundation. You can contact the event staff for any questions.
Wifflin' For Wishes
Make-A-Wish is pitching a fun spin on America's pastime at McLaughlin Field in Leominster (992 Lancaster St., Leominster, Mass.). Starting at 9 a.m. on Aug. 20, Wifflin' For Wishes is a family-fun event with teams of 3-5 players. You may either join a "Major League" team for a competitive atmosphere, or the "Minor League" for a relaxed fun-based tournament.
Every team is guaranteed four games of fun and a t-shirt. Prizes will be awarded to the top four major league teams, the team with the best uniform, and the team with the best name. For $125, you will experience the fun of the tournament, the concession stand, the home run derby and a silent auction! Register before Aug. 10, and learn more about the tournament here. Swing for the fences, and benefit local wish kids today!
New Balance Falmouth Road Race
Join other local runners at the Woods Hole Community Center (68 Water St, Woods Hole, Mass.) for a race on Cape Cod. For $175, you can register for this event and commit to raising $750 in funds. You may contact Alexandra for more information on fundraising and the event. The New Balance Falmouth Road Race is a beautifully scenic seven-mile run. Apply today, and start raising funds for granting wishes to kids with critical illnesses.  
Another Great Way To Help
If you can't make it to any of these weekend events, or if fishing, kicking, running and pitching aren't your favorite summer activities, you can still help local wish kids from Boston, Springfield, Providence, Warwick, Worcester and other local areas. The best part: it's really easy!
All you need to do is donate your unwanted car, boat, motorcycle, trailer, truck or RV to Wheels For Wishes. This amazing 501(c)(3) nonprofit organization takes the hassle away from getting rid of your unwanted vehicle by offering free towing and a fantastic tax deduction. Your donation will benefit local children, from Massachusetts or Rhode Island, who have critical illnesses. Fill out an online donation form or call 1-877-431-9474 to donate, and make a lasting impact on local children. 

Back to Blog