3 Opportunities To Make South Dakota Wishes Come True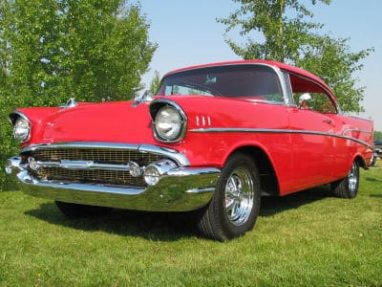 If you're into motorcycles, cars, tractors, and helping wishes come true, there are plenty of ways for you to have a great time helping Make-A-Wish South Dakota this June! The 4th Annual Ride For A Wish Poker Run, the 4th Annual Angels With A Dream event, and the 9th Annual Country Tractor Run are all coming up this June. You won't want to miss out! 
June 6: Ride For A Wish Poker Run
On Saturday, June 6, get on your motorcycle and come out to the Glacial Lakes Harley Davidson (1000 19th St. SE) in Watertown. The poker run will start there, and end at the Dakota Sioux Casino (16415 Sioux Conifer Road) in Watertown. Everyone is invited to attend the ride, which will be followed by a concert and vendor booths featuring local businesses. For more information, and to learn about registration and sponsorship opportunities, please contact Rhonda Rodriguez or Tina Haug.
June 14: Angels With A Dream
If you're in the Sioux Falls area June 14th, come to the 4th Annual Angels With A Dream car show event taking place at the Great Bear Recreation Park. Admission is free, but donations to Make-A-Wish South Dakota are welcomed. The day will include a car and motorcycle show, great food, a live band, wine and beer, as well as a silent auction and raffle. If you have a car or motorcycle you'd like to enter in the show, please contact angelswithadream@gmail.com to get started. There is no cost to register your vehicle for the show, but donations are still welcome. All donations will help Make-A-Wish South Dakota grant more wishes to local kids.
June 27: Country Tractor Run
The 9th Annual Country Tractor Run takes place on Saturday, June 27, in New Effington. Enjoy a fun 60-mile route in the surrounding area that loops back to New Effington at the end. This community-sponsored event is all about raising more funds for Make-A-Wish South Dakota. In the last year alone, the event brought in $33,000 for Make-A-Wish. If you've got a tractor, join in to help make this year an even bigger success! Please contact Mike Ceroll or Jim Ercink for more information.
Make Wishes Come True With A Car Donation
Since 1984, Make-A-Wish South Dakota has granted more than 1,130 wishes, and these events are a great way to help them reach even more children! Another way to help is with a car donation.
If your car or motorcycle isn't up for the poker run or car show, you can still use it to help Make-A-Wish South Dakota. A vehicle donation to Wheels For Wishes benefiting Make-A-Wish South Dakota will help more wishes come true for kids in your community. Whether you live in Sioux Falls, Rapid City, Watertown, or anywhere in between, your car donation will make a huge difference for a local child facing a critical illness.
To make a donation, please call 1-877-431-9474 or use our online donation form. You will receive free pick-up or towing of your vehicle as well as a great tax deduction when you donate it to Wheels For Wishes. Best of all, you'll feel great knowing that a simple car donation can be all it takes to bring hope, strength and joy to a child in your state!

Back to Blog