Walk For Wishes In North Carolina This Fall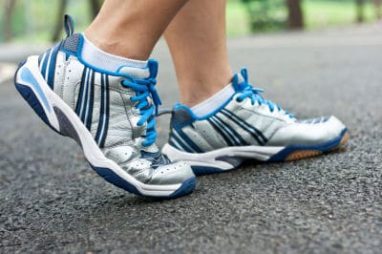 This fall, you have three opportunities to get out and walk to benefit Make-A-Wish Central and Western North Carolina. If you're in the Charlotte, Asheville, or Winston-Salem area, a Walk For Wishes event is coming to you! October and November are great times to get out and about in North Carolina. Join in one of the Walk For Wishes events near you to help Make-A-Wish in the process!
Charlotte Walk For Wishes
On Oct. 31, Walk For Wishes takes place at the Romare Bearden Park in Charlotte. Registration begins at 9 a.m. followed by the walk kicking off at 10. Grab your friends, coworkers, and neighbors for this inspiring event. If you didn't notice, the Charlotte Walk For Wishes takes place on Halloween morning. Everyone is invited to come out in a costume to celebrate the "Wear Your Wish" theme at this year's walk. Rather than scary costumes, everyone is encouraged to dress up as the thing you would wish to be, do, or see!
Registration is open online, where you can also set up your fundraising page and set goals. There are no fees to register, but each participant can support Make-A-Wish by fundraising and making a donation at the walk. If you raise more than $100, you will receive a Walk For Wishes t-shirt to wear at the event.
Asheville Walk For Wishes
The Asheville walk takes place on Nov. 7 at Pack Square Park. On-site registration is available starting at 9 a.m., followed by the opening ceremony at 10. Online registration is open as well if you would like to start fundraising now. There are no fees to participate, but each participant can help make wishes come true by fundraising. Anyone who raises more than $100 will receive a commemorative Walk For Wishes t-shirt.
Music and entertainment will be provided by Star 104.3 and Sound Extreme Entertainment. Following the walk, everyone can have some more fun with balloon artists, face painting, games, mascots and more. Delicious food will also be available, including a Krispy Kreme Doughnuts stand.
Winston-Salem Walk For Wishes
On Nov. 14, come to the Tanglewood Park to celebrate wishes and see the Festival of Lights. The Winston-Salem walk will feature a 5k route with a half-way point for those who are looking for a shorter route. Unlike the other walks, the Winston-Salem walk takes place after dark. Registration goes from 4:30 to 6 p.m., with the walk beginning at 6.
Registration is also open online. Adults and children ages 12 and up can register for $20, children ages 6 to 12 can register for $10, and kids 5 and under walk for free. If you're not able to attend the walk in person, you may be interested in registering as a Virtual Walker for $20. Virtual Walkers can also set up fundraising pages of their own to help Make-A-Wish come closer to their fundraising goals. Similar to the other walks, participants who raise more than $100 will receive a t-shirt.
With the Winston-Salem walk falling closer to the holidays, entertainment will feature a festive theme. Kids can have their photo taken with Santa and Mrs. Claus or head over to the Macy's Letter Writing to Santa booth to get a head start on their Christmas wishes. Entertainment will also include bouncy houses, local mascots, a fire truck and ambulance, food trucks, Starbucks coffee, and additional kids' activities. You won't want to miss it!
Help Make-A-Wish Central And Western North Carolina With Your Car Donation
Those who can't attend a Walk For Wishes event this year may be interested in donating their vehicle to help wishes come true. Our car donation program Wheels For Wishes accepts most makes and models of vehicles regardless of condition to benefit your local Make-A-Wish Central and Western North Carolina. Car donations are tax deductible, and we even provide free towing.
If you have an unneeded vehicle, give it a bigger purpose by donating it! Donations can be made over the phone at 1-877-431-9474 or online through our car donation form. Both methods only take a moment of your time, and every donation makes a difference!

Back to Blog