3 Chances To Walk For Wishes In Florida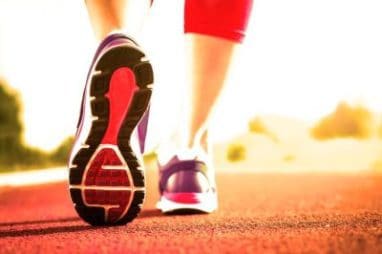 From March to May there are three fantastic chances to make dreams come true just by walking in Central and Northern Florida. You can benefit Make-A-Wish in Orlando, Tampa or Jacksonville by participating in a Walk for Wishes event. Your participation will help make dreams come true for local Florida kids with critical illnesses. To find the Walk for Wishes nearest to you, check the event calendar. 
10th Annual Orlando Walk For Wishes
Lake Eola Park (512 East Washington St., Orlando, Fla. 32801) is a beautiful location for a walk with family and friends. Luckily on March 15, 2017 from 5-9 p.m., Walk for Wishes will take place in Orlando at Lake Eola Park. For the 10th year in a row, you can take a two-mile stroll and enjoy complimentary food and beverages, prizes, live music and wish kid appearances!
Registration for this fun-filled evening of walking is $20 with a fundraising suggestion of $150. Tell your family, friends and coworkers about this event and help Walk for Wishes Orlando reach its goal of $375,000. Right now, almost $330,000 has already been raised. You and your community can be the difference to make dreams come true for every wish kid in Orlando!
4th Annual Tampa Bay Walk For Wishes
From 8-11 a.m. on April 29, 2017, Tampa Bay is hosting its own Walk for Wishes event for the fourth year in a row. To participate, head over to the beautiful Water Work Parks (1710 N Highland Ave. Tampa, Fla. 33602).
Tampa Bay Walk for Wishes is a relaxed walk that happens on World Wish Day, celebrating the first wish that occurred 37 years ago. You can get your family, friends and coworkers together to fundraise and enjoy the walk, music, wish kids and prizes! Tampa Bay's goal is to raise $250,000 for local children with this walk. So far, almost $72,000 has been raised. You and the people around you can make a huge dent in this goal with your participation and relaxed fundraising! Registration is $20, and the suggested fundraising goal is $150.
2nd Annual Jacksonville Walk For Wishes
For the second year in a row, Walk for Wishes is stepping into Jacksonville to benefit local wish kids! This laid-back walk will take place on May 6, 2017 from 8:30-11:30 a.m. at Unity Plaza (245 Riverside Ave., Jacksonville, Fla. 32202). This year, the goal is to raise $83,000 in Jacksonville. Walk with everyone you know for $20 registration and a $150 suggested fundraising goal! This fun-filled walk in this beautiful area features free food, music, beverages and wish kids!
A Fourth Way To Help
If you can't make it out to Walk for Wishes in these three Florida locations or if you are looking to help even more, there is another way to help! You can donate any unwanted vehicle to Wheels For Wishes. Wheels For Wishes is a nonprofit 501(c)(3) car donation organization that benefits the kids of Make-A-Wish Central and Northern Florida.
Your donation benefits you too! With a 100 percent tax-deductible receipt and free vehicle pick up, Wheels For Wishes benefits you and local children. Donate today by calling 1-877-431-9474 or filling out an online donation form. 

Back to Blog