Attend The 29th Annual Wine And Food Fest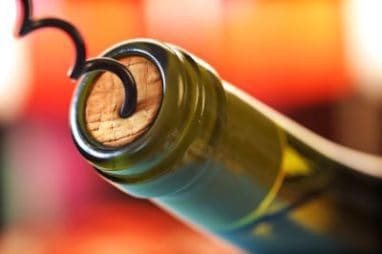 If you're in the Sacramento area this spring, don't miss your chance to sample food and wine from 100 of the best places in northeastern California. Make-A-Wish Northeastern California and Northern Nevada's 29th Annual Wine and Food Fest is taking place April 23. The event will be the perfect opportunity to try some of the tastiest refreshments in the area all while helping Make-A-Wish raise funds to grant more wishes.
Ticket And Tasting Details
The Wine and Food Fest runs from 5 to 9:30 p.m. at the Sacramento Convention Center (1400 J Street). This year's celebrity emcee will be Matt Blashaw, host of the HGTV/DIY Network show Yard Crashers.
General Admission tickets are available online for $100 each. If you're not sure of your plans yet, you can also purchase general tickets at the door for $150. General Admission includes the food and wine tasting, a silent auction and the chance to see a child's wish revealed live on stage.
Those who would like to make the evening even more special can opt for a VIP ticket. These tickets are $300 each and include an exclusive VIP sit-down gourmet dinner, wine, a live auction and the live wish reveal.
Guests will enjoy unique tastings ranging from sushi to scones, not to mention a vast array of wine, cider and beer. Check out all of the 2016 vendors here.
Enjoy A Live And Silent Auction
The silent and live auctions will feature wine from some of the best local producers, large format bottles, vacation packages, romantic getaways and autographed sports memorabilia. The live auction will be led by the popular Dawn Marie Kotsonis, also known as The Gavel Girl Auctioneer.
Be sure to bring your fully-charged smart phone if you plan to bid in the silent auction. This auction will use a mobile bidding system rather than papers to keep track of everyone's bids.
Help Make-A-Wish Northeastern California And Northern Nevada Grant Wishes
There are many ways to help your local Make-A-Wish this spring. Attending the event or becoming an event volunteer are both great ways to help make the Wine and Food Fest a success. Those who are interested in volunteering at the event may contact Nichoel Menicucci for more information.
If you can't attend the event, you can still help grant wishes in your community. Car donation is a great way to make a difference. When you donate your vehicle to Wheels For Wishes benefiting Make-A-Wish Northeastern California and Northern Nevada, you can help grant wishes. Wheels For Wishes offers free vehicle towing and the maximum possible tax deduction for your car donation.
To donate your car, please call 1-877-431-9474 or fill out an online car donation form. Rather than hanging onto an unused car, you can donate it to a good cause and help grant children's wishes! 

Back to Blog