20th Annual Tournament Of Wishes In Western New York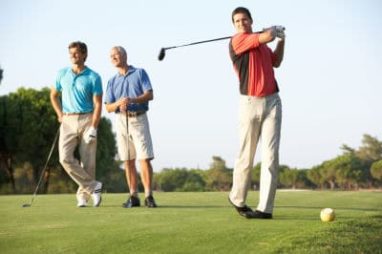 The Tournament Of Wishes is driving straight down the fairway to the Locust Hill Country Club in Pittsford, N.Y. Enjoy the pleasant summer weather with your group of four by teeing off at this beautiful green golf course for a good cause. Your participation in this event will benefit Make-A-Wish Western New York, helping to grant wishes to children with critical illnesses. 
Tournament Of Wishes, June 6
The 2016 Tournament Of Wishes will include lunch, 18 holes of golf, a golf cart, dinner, and prizes for every player at the awards reception. The style of the tournament will be a four-person scramble with the shotgun start beginning at 12:30 p.m. Registration and sponsorship opportunities are available right now!
Registration And Sponsorship Opportunities
Everything is included in the Tournament Of Wishes, which costs $200 per person or $800 for a foursome. With registration comes a one-year free subscription to Golf Digest. $180 from every group of four will directly benefit local children with Make-A-Wish Western New York. If golfing isn't for you, you can still come to the dinner for just $50. Want to help more? Check out these sponsorship opportunities:
Lunch – $3,000: If you are hungry to help in a big way, you can become a lunch sponsor to make the meal on par with your golfing experience. Every hungry golfer will appreciate your gift while you receive complimentary foursome registration for the tournament, three tee sponsor signs, and additional signage with a warm recognition at the luncheon. Your company name and logo will show on the tee signs placed on the above mentioned locations.
Gift Sponsor – $1,500: Perhaps the most exciting part of the event is when each golfer wins a prize. Chip in for the gift sponsor package, and get the thrill of giving gifts to every golfer with your logo on it.
Tee Sign – $250: Every great stroke is memorable in golf—be part of those memories by having your company name and logo on one of the tee signs.
Can't Make It To The Tournament? You Can Still Help!
You don't have to have a perfect swing to make a difference for local children and Make-A-Wish Western New York. You can donate an unwanted vehicle to Wheels For Wishes benefiting Make-A-Wish Western New York. Donating a vehicle helps local children. It also saves you the time and money spent on selling an unwanted vehicle that will be transformed into a wish for a local child. You also receive a great tax deduction at the same time! Wheels For Wishes is an IRS-registered 501(c)(3) nonprofit organization, so your donation is 100 percent tax deductible. Your car can make a wish come true! To donate a vehicle to Wheels For Wishes, please call us at 1-877-431-9474, or fill out our easy online vehicle donation form. You will feel great about what your old car can do for a local child!

Back to Blog