Attend The 2016 Charm City Celebration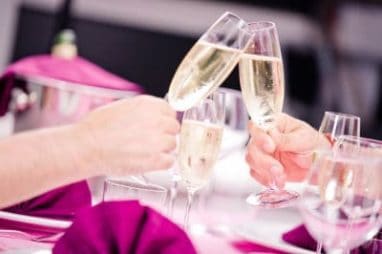 Looking for a fun night out in Baltimore? Head to Make-A-Wish Mid-Atlantic's Charm City Celebration of Wishes on Nov. 5. The evening takes place at the Port Discovery Children's Museum (35 Market Place) from 6:30 p.m. to midnight. 
Event Details
With a formal event such as this, you would be right to guess that the attire is black tie. However, as a fun twist, guests are also invited to come wearing comfortable shoes so that everyone can take full advantage of the variety of jungle gym equipment at the children's museum venue. This is completely optional, but it's not every day that you get the chance to have fun like this as an adult!
Aside from the chance to act like a kid again, the night will have lots of other enjoyable features you would expect at a gala-style event. The cocktail hour and silent auction runs from 6:30 to 8 p.m., followed by a dinner and program until 9. After the program, enjoy a live auction and the chance to see a special wish experience for a local child. Starting at 10, guests can partake in dessert and dancing at the after party that lasts until midnight.
Purchase Tickets Or Support The Event
Individual tickets are $250 each and can be purchased on the event website. Getting a ticket is a great way to make the event a success, but if you can't make it there are other ways to support the Charm City Celebration. Donating an auction item or making an in-kind donation are two great ways to help.
Sponsorship opportunities are available as well. These packages range from $2,500 to $15,000, with many options in the $5,000 to $7,500 range. Benefits may include tickets to the event, signage, logo placement and more.
Donate Your Car To Help Make-A-Wish
In addition to attending an event, donating your car is one of the easiest ways you can help your local Make-A-Wish. Wheels For Wishes is a car donation program that benefits Make-A-Wish Mid-Atlantic. The proceeds from your vehicle donation help provide important funding that benefits your local chapter of Make-A-Wish. Help kids in your area by donating a car, boat, RV, motorcycle or other vehicle today!
To donate your car, please call 1-877-431-9474 or fill out an online car donation form. Either method only takes a minute of your time. On top of helping your local Make-A-Wish, your donation also gives you the benefits of a tax deduction and free towing from anywhere in the area, including Washington D.C., Frederick, Md. and Springfield, Va.

Back to Blog