Don't Miss Wine And Wishes 2015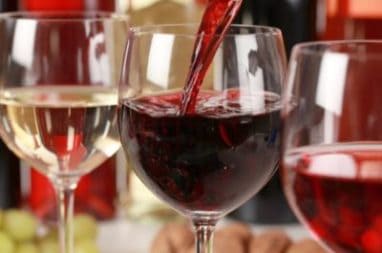 One of Make-A-Wish Greater Bay Area's signature events is coming up this February in San Francisco. If you've been wanting to sample some of the best wine and gourmet food San Francisco has to offer, you won't want to miss Wine and Wishes Feb. 7 at Treasure Island. Best of all, the event helps more children with critical illnesses in the Bay Area have their wishes granted. Wine and Wishes is the perfect evening to have a great time while supporting an even better cause! 
Enjoy Gourmet Tastings
The evening starts at 5 p.m. with the Gourmet Food and Wine Tasting. The tasting allows you to sample food from more than 50 of the best local restaurants and wineries without having to wait for reservations. This is a great opportunity to try foods from restaurants you've never been to before and maybe even find new favorites. You can see a full list of the participating restaurants here.
In addition to sampling delicious food and wine, the tasting includes a silent auction. The auction features wine lots, unique items and exciting experiences. Tickets for the Gourmet Food and Wine Tasting are $150.
Experience A Gourmet Meal
If you'd like more than just a taste of some of the best food and wine San Francisco has to offer, attending the Winemaker Dinner may be the way to go. This year's dinner will be a four-course brasserie-style menu prepared by French and American chefs and served with wine from some of the best California and French winemakers.
Dinner starts at 7:30 p.m. and goes until 10. Buying a dinner ticket also allows you to attend the tasting that takes place earlier in the evening. Standard dinner tickets are $500 each and VIP tickets, which include exclusive access to a VIP area and special tastings, are $1,000 each. If you have a large party, a table of 10 might be your best fit for the dinner. Standard dinner tables for 10 are $5,000 each and VIP dinner tables for 10 are $10,000 each.
Honor Wish Kid Tre At Wine And Wishes
Wine and Wishes is a wonderful way to experience some of the best San Francisco has to offer, but at the core of the event is raising funds to grant more wishes for local kids and teens who are battling critical illnesses. At this year's Wine and Wishes, Wish Kid Tre will be attending as the Honorary Chair. Coming to Wine and Wishes will give you the chance to hear and be inspired by Tre's wish story. You can read about Tre here, but you won't want to miss hearing from him first-hand at Wine and Wishes this February.
Help Make-A-Wish Greater Bay In Other Ways
If you can't attend Wine and Wishes this year but still want to help, consider making a vehicle donation to Wheels For Wishes benefiting Make-A-Wish Greater Bay Area. Your vehicle donation is tax deductible and helps Make-A-Wish Greater Bay Area grant more wishes for kids like Tre. If you'd like to donate a car, truck, boat, RV or motorcycle, give us a call at 1-877-431-9474 or take a moment to fill out an online donation form. Your donation will make a huge difference for a child battling a critical illness in the San Francisco area! 

Back to Blog