Take On The Urban Mudder & Help Make-A-Wish Metro New York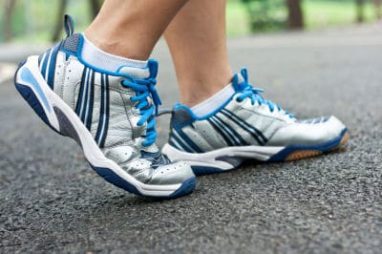 If the Tough Mudder race seems like fun to you, the group that brought you the 10-plus mile obstacle course race is bringing a new challenge to New York City. Urban Mudder is a brand new athletic event brought to you by Tough Mudder, focused on teamwork, personal accomplishment, and a straight-up good time. This 5-mile challenge features unique and exhilarating obstacles like "Six Feet Over" and "Laser Minefield," and is part of a larger, day-long festival experience.
Not only can you test your strength and endurance if you sign up for Urban Mudder at Randall's Island on July 25, you can help Make-A-Wish Metro and Western New York at the same time! Urban Mudder is proud to support Make-A-Wish through optional fundraising after you register for the event. Both Urban Mudder and Make-A-Wish are committed to changing lives and creating lasting memories, and we hope you join us!
You must register in order to begin your online fundraiser. If you aren't ready this year, you can still support Make-A-Wish by donating directly to the Wish Alumni Team, who will be coming together to complete the course. Every dollar raised from donations will go to Make-A-Wish Metro & Western New York.
Can't Attend? Donate Vehicle To Benefit Make-A-Wish
Climbing obstacles and attempting feats of strength might not be your thing. But that doesn't mean you don't have an opportunity to help Make-A-Wish and yourself with a car donation tax deduction, and that way may be as close as your garage. Donate your unwanted vehicle – car, truck, SUV, motorcycle and even a boat or RV – to Wheels For Wishes benefiting Make-A-Wish Metro New York and Western New York.
Making a car donation is free. Plus, your donation is 100 percent tax deductible! Just give us a call at 1-877-431-9474 or use our easy online donation form. We pick up vehicles from all five boroughs – Bronx, Brooklyn, Queens, Manhattan, and Staten Island – so you don't have to do any extra work to get rid of your unwanted car.
We can even take your car if it isn't running. We will pick up your vehicle at no cost to you, then provide you with your maximum tax deduction. We can take your vehicle whether it is running or not. Save some time and stress by donating your car today. Selling a car can be a hassle, and expensive. Making a donation is easy, so don't wait to donate! Cars, trucks, RVs, SUVs and even boats can be accepted through our nonprofit car donation program.

Back to Blog