Sacramento Wine & Food Fest Benefits Make-A-Wish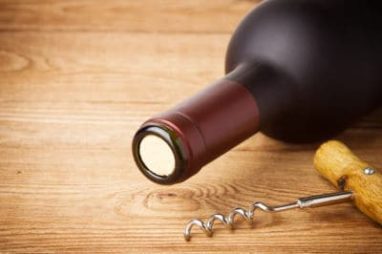 A great Saturday night out is always fun, but what if you could help a great cause in the process? That's what you get when you attend the 27th Annual Wine & Food Fest to benefit Make-A-Wish Northeastern California and Northern Nevada.
This year's event takes place on Saturday, April 25, at the Sacramento Convention Center (1400 J Street Sacramento). It is a truly elegant wine and food tasting affair, featuring 120 of the finest wineries, breweries, eating establishments, silent auction and live music; the second portion of the night includes a sit-down dinner, an exciting VIP live auction, a live wish reveal to a local child from the community, and a moving program featuring many wish stories that will connect your guests to Make-A-Wish's mission. More than 1,500 people attend every year, including nearly 700 top corporate partners and community leaders who join Make-A-Wish for the VIP program. 
For more information on Sponsoring Wine and Food Fest, contact Theresa Gerhart, Development Director, at tgerhart@necannv.wish.org or 916-692-3931.
Purchase Your Tickets Today
You can purchase your tickets for the event from the website. Tickets cost $85 online or $100 at the door. Admission includes food and wine tasting, a silent auction and a live wish performance. VIP admission is $185 online or $200 at the door, which includes an exclusive VIP sit-down gourmet dinner in addition to the general admission amenities.
For more information regarding tickets sales, please call 916-437-0206 or 916-692-3928.
Help Make-A-Wish, Even If You Can't Attend
There are ways you can help Make-A-Wish Northeastern California and Northern Nevada, without going to the Wine & Food Fest. One way is to donate airline miles to help send Wish Kids and their families on their wish trips. Another way is to donate an unwanted vehicle to Wheels For Wishes benefiting Make-A-Wish Northeastern California and Northern Nevada. Donating a vehicle helps kids in in Reno, Stockton and Modesto. But it also saves you time and money that you would otherwise spend on getting rid of an unwanted vehicle. That unwanted vehicle will be transformed into a wish for a local child and gives you a great tax deduction at the same time. Wheels For Wishes is an IRS-registered 501(c)(3) nonprofit organization, and your donation is 100 percent tax deductible. Your car can make a wish come true!
To donate a vehicle to Wheels For Wishes, please call us at 1-877-431-9474, or fill out our easy online vehicle donation form. You will feel great about what your old car can do for a local child!

Back to Blog