Tips To Shop Smart On Black Friday 2014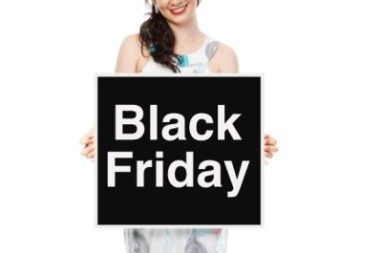 It's November, which means before you know it, Thanksgiving Day will be here. While we all like spending time with family, watching parades, football and of course, feasting on a great meal, the day after Thanksgiving is another day that people look forward to. The Friday after Thanksgiving Day has become more commonly known as "Black Friday," the start of the holiday shopping season.
Black Friday is dubbed as such because it's the day retailers make profits – black ink, as opposed to red ink for losses. The day has become extremely important to those retailers, who have really incentivized consumers to get their shopping done that day with low prices and long hours to get it done; some stores open as early as 3 or 4 a.m., with others choosing to open late on Thanksgiving night for a few hours. 
This year, because Thanksgiving is Nov. 27, there are only 28 shopping days until Christmas Day – the second shortest window on the calendar. For Hanukkah shoppers – there is a relatively long window to get your shopping done: the Festival of Light begins the night of December 16. It may not seem long, but compared to last year when it started before Thanksgiving, shoppers will be grateful for those couple of weeks.
Some people may have in their heads what they are looking for well in advance, while others find something worth going after as they pour through the ads Thanksgiving morning. No matter your approach, here are a few tips to consider.
Know What You're Looking For: You can't roll up to your nearest Target and expect to get just the thing you're looking for. No matter the store, people often line up well in advance of the already-early store opening time to make sure they get what they want. Quantities can be limited, especially on electronics or small appliances – the ads usually signify what items will be in short supply. So if you want that new TV at a really low price, line up REALLY early.
Don't Wait For Circulars: When it comes to planning, the Internet is your friend. There are dozens, if not more, of websites devoted to aggregating the sales available. Some of these sites have run into issues with the stores whose ads they are publicizing, as the retailers want to keep things as close to the vest as possible. However, once those get out – either on these third party websites or by the retailers, you can decide which shops offer the best deals for the items you're looking for.
Research What You Want: Look for reviews of the products you're looking for, especially the bigger-ticket items. It's likely that you'll be able to consider a second choice of items if your first choice is poorly reviewed.
Set Your Alarm: Stores will often offer early-bird specials, or sometimes will release certain items at certain times of the day. Make sure you are at the store that has your desired item ahead of time so you don't miss out. Some stores may start their early-bird deals on Thursday night, so consider a quick nap after dinner so you have enough energy to fight the crowds!
Good Deals On Cars, Too
Between Black Friday and the end of the year, deals can often be had on cars. Whether they are favorable leases or low-financing options, the time might be right to get a new car. If you want to treat yourself for the holidays, then consider donating your unwanted vehicle to Wheels For Wishes benefiting your local Make-A-Wish chapter.
Wheels For Wishes takes vehicles in almost any condition, and not just cars, either: motorcycles, boats, RVs or SUVs, too. Donating your vehicle can benefit you too, because it's a tax deductible donation that can help you at tax time.
Donating Your Vehicle Is Easy
Call 1-877-431-9474, and Wheels For Wishes has experienced car donation representatives available anytime to answer your questions, day or night, and walk you through the entire car donation process, or you can use our vehicle donation form to complete your online donation right now. It's quick, easy and efficient, and you will be contacted within 24 hours of the next business day to arrange for your donated vehicle to be picked up.

Back to Blog