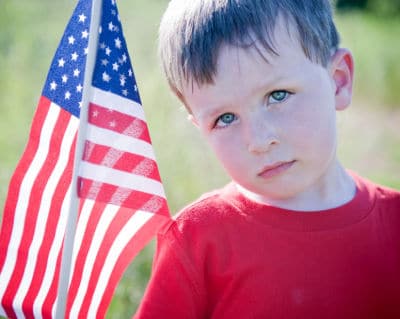 Learn Where To Donate A Car To Charity For Freedom Day
National Freedom Day was established in 1948 to remind the citizens of America why the country was originally formed. National Freedom Day is a symbol of freedom for all people and is celebrated annually on Feb. 1. It was specifically created to celebrate freedom from slavery and represent America's unending quest to be a symbol of freedom in the world.
Many residents throughout the nation will celebrate National Freedom Day with town festivals and activities. Other citizens celebrate National Freedom Day by honoring those individuals who have made contributions to their community and the world as a whole. The wreath-laying ceremony at the Liberty Bell has been a staple in the Freedom Day celebration annually, and many look forward to watching the ceremony live, or on television, in celebration of the day.
National Freedom Day Origin
National Freedom Day was created by Major Richard Robert Wright Sr., a former slave. It was his belief that there should be a day of celebration in recognition of the freedom of all people in the United States. Feb. 1 was chosen as the day for the celebration since President Abraham Lincoln signed the 13th Amendment on Feb. 1, 1865, which outlawed slavery in the United States. National Freedom Day became a national holiday in June of 1948. President Harry Truman signed a bill that day which made Feb. 1 an official holiday.
Celebrate Freedom With A Car Donation
One of the best ways to celebrate your own freedom is by helping others. It is great to get involved in your community through volunteering! Charities are always looking for volunteers. Whether you are prepared to give a lot of your time, or only have a few minutes a week to spare, there is something for everyone. Check with your local food shelf, homeless shelter or humane society to see where they need volunteers. Signing up usually only takes a few minutes, and you will feel great knowing you are helping make your community a better place to live.
If you have absolutely no time to spare, but would still like to help your community, consider donating a vehicle to Wheels For Wishes. Wheels For Wishes benefits Make-A-Wish and can help a child in your community receive their wish! Make-A-Wish averages one wish granted every 38 minutes. You can be a part of the magic with your car donation!
How To Donate A Car
If you're saying: "I'm ready to donate my car today," that's great! It is easy to donate – car, truck, RV, SUV, ATV, motorcycle or boat. We can accept most vehicles regardless of whether or not they are currently running. Plus, Wheels For Wishes will tow away your vehicle for free! Don't waste your time and money trying to sell your car. Creating ads and meeting potential buyers can take months and cost you hundreds of dollars. Instead, give Wheels For Wishes a call at 1-855-278-9474 or use the simple online donation form and unload your unwanted car within the next week.
Don't worry about where to donate a car. Your vehicle donation will stay local, helping children in your community receive their wish. Your car donation can help children wherever you live, including places like Savannah, Davenport or Akron. Celebrate National Freedom Day by donating your vehicle and helping a child in your town.