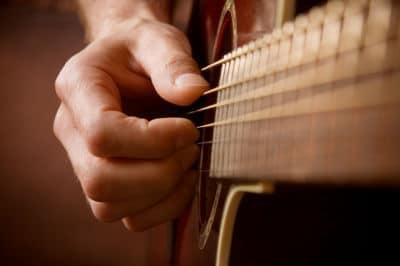 Hear From Legendary Songwriters And Help Make-A-Wish
It's been said by many famous singers that Nashville is a songwriter's town. On Jan. 10, 2015, some of the best songwriters in Nashville will be coming to Greenwood, S.C., to help raise money for Make-A-Wish South Carolina to grant wishes with.
The second annual Nashville Songwriter's Benefit brings together songwriters Buddy Cannon, Melonie Cannon, Marla Cannon-Goodman and comedian Steve Goodie to the Greenwood Community Theater. All of the event's expenses are covered by sponsors and 100 percent of the ticket sales from the event benefits Make-A-Wish South Carolina.
Legendary Songwriters
For the Cannon family, music is the family business. Buddy Cannon is a legendary songwriter, producer and record label executive who is currently producing a new record for Willie Nelson and Merle Haggard. He's produced No. 1 hits by artists like Kenny Chesney, John Michael Montgomery, Joe Nichols and Reba McEntire. His knack for picking and producing artists and their hits has helped launch the careers of mega-stars like Shania Twain and Billy Ray Cyrus, and his songwriting prowess has provided numerous hit songs for everyone from Vern Gosdin and Mel Tillis to Alabama and George Strait.
Buddy's daughter, Marla Cannon-Goodman, has been making country music history since her first song was recorded by Sammy Kershaw in 1996. She's had her songs recorded by artists such as George Strait, Tracy Lawrence, Eric Church, and Kenny Chesney to name a few. Most recently, Marla penned "Cleaning This Gun" for Rodney Atkins, reaching the No. 1 position on the charts. Other hits include Lee Ann Womack's No. 1 smash "The Fool," Tracy Byrd's No. 1, "Ten Rounds with Jose Cuervo," and the recent Blake Shelton hit, "Don't Make Me."
Buddy's other daughter, Melonie Cannon, has been called "one of the most expressive singers in Nashville" by CMT.com with a "true and honest voice that savors every note," according to Shania Twain.
When you attend the Nashville Songwriter's Benefit, you can hear from these three legendary musicians, as well as help grant wishes to children in South Carolina who are suffering from a critical illness.
Help Make-A-Wish, Even If You Can't Attend
There are ways you can help Make-A-Wish South Carolina, without going to the Nashville Songwriter's Benefit. One way is to donate airline miles to help send Wish Kids and their families on their wish trips. Another way is to donate an unwanted vehicle to Wheels For Wishes benefiting Make-A-Wish South Carolina. Donating a vehicle helps kids in Columbia, Charleston and throughout the Palmetto State. But it also saves you time and money that you would otherwise spend on getting rid of an unwanted vehicle. That unwanted vehicle will be transformed into a wish for a local child and gives you a great tax deduction at the same time. Wheels For Wishes is an IRS-registered 501(c)(3) nonprofit organization, and your donation is 100 percent tax deductible. Your car can make a wish come true!
To donate a vehicle to Wheels For Wishes, please call us at 1-855-278-9474, or fill out our easy online vehicle donation form. You will feel great about what your old car can do for a local child!