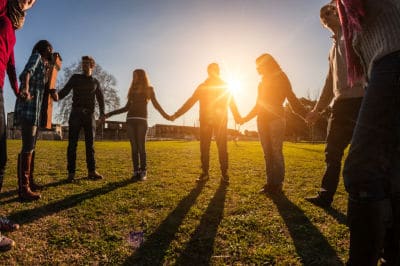 Celebrate The International Day Of Peace With A Car Donation
A car donation may not seem like much, but it's an incredibly kind and generous gesture that could help to make a difference in the life of a child. A car donation can help to provide hope, strength and joy during a time in a child's life where they are faced with difficult adult situations. Many children are forced to go through things that no person should ever have to, such as the diagnosis of a critical illness. Thankfully, Make-A-Wish helps to grant the wishes of children who needed to grow up a little sooner than expected. 
Make A Difference On The International Day Of Peace
If you are still looking for a way to give back on the International Day of Peace, or maybe you have a car to recycle or dispose of, consider donating a car, truck, boat, motorcycle, camper, or SUV to Wheels For Wishes, benefiting Make-A-Wish. Your car donation makes the world a better place in a few different ways:
Your vehicle donation helps to make a wish come true for a child in your community

Vehicle donation is green and eco-friendly, your vehicle will be recycled and reused instead of ending up in a landfill

Nearly every car part can be recycled and reused

Donating a car is an incredible gesture and could mean the world to a child
Sept. 21 is the United Nations' International Day of Peace, and everyone who hopes for a better world is asked to participate. Car donation could be the perfect opportunity for you to create a peaceful community. If you would like to make a car donation, simply call 1-855-278-9474 or fill out an online car donation form today.
The World Needs You On Sept. 21
The International Day of Peace is celebrated to recognize the efforts of those who have worked hard to end conflict and promote peace. Instead of arguing over differences on Sept. 21, everyone is asked to make peace. Ways to create peace with others could include:
Interfaith peace ceremonies

A toast for peace

A peace choir

Lighting candles

Peace prayers

A peace convoy of vehicles

A car donation to a worthy cause, such as Wheels For Wishes

Creating an earth-friendly meal

Tree planting for peace

Ocean or coastal cleanup events

Art exhibitions promoting peace

Picnics for peace

Peace walks
The International Day of Peace is an enjoyable event to participate in and there are so many ways to make a difference.
Take Part In Creating A Peaceful Planet
On Sept. 21, millions of people will come together to participate in activities, festivals, concerts, and various events to celebrate the International Day of Peace. At noon in every time zone, a moment of silence will be held to send a Peace Wave around the world.
Help to make a difference in creating a better world this Sept. 21. Donate a car or participate in another Peace Day activity to help bring out the best in everyone, everywhere.