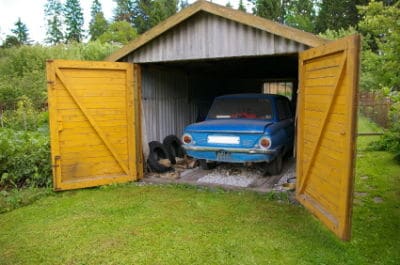 Donate The Old And Bring In The New This Black Friday
Black Friday is a great day to upgrade on everything from electronics to vehicles. After you upgrade, consider donating your old device rather than throwing it away or keeping it in storage. Kids at children's hospitals and in the Make-A-Wish program can benefit greatly from your donation, making Black Friday a win-win! 
Upgrading To 4K? Donate Your Old TV
With technology ever-evolving, you may be interested in picking up a bigger, better television—perhaps one with 4k. Black Friday is notorious for having deals on these spectacular TVs, making it the perfect time to buy! Rather than moving the old TV to the family room, the storage closet or the trash, consider donating it! Your old TV may seem insignificant to you, but it can be a real source of joy for someone else! There are many options for donating your TV, so make sure you pick one that is right for you!
Donate Your Computer When You Find A Great Deal For A New One
Black Friday is full of great deals for computers. Whether you are looking to switch to a desk top, lap top or even a tablet, tons of brick and mortar and online stores have great deals for you. Perhaps your former computer doesn't run the games or programs that you need. That likely won't matter to a person in need! Don't store or throw away your old computer. Instead, donate it to make Black Friday a win-win.
Moving On To The Newest Game System? Donate Your Current Console
When you finally make the switch to the latest video game console, don't let your old one just become a DVD player. If you decide to donate it to a local youth charity, the kids receiving it will enjoy your old games just as much as you did! Black Friday always has the best deals on the latest systems, so this is the year to upgrade!
Donate Your Unwanted Vehicle After Cashing In On A Black Friday Special
Electronics aren't the only things on sale on Black Friday. If you have been thinking about joining the green movement with an eco-friendly car, don't let your unwanted vehicle sit in your driveway without a plan. Instead, donate it to Wheels For Wishes, and benefit local children!
Wheels For Wishes is a nonprofit 501(c)(3) car donation organization that benefits Make-A-Wish, children's hospitals and other children's charities. When you donate, you get a great tax deduction, and we make it easy by providing free towing and excellent customer service. Donate today by calling 1-855-278-9474 or by filling out an online donation form. Help Black Friday to be a win-win for you and local children!