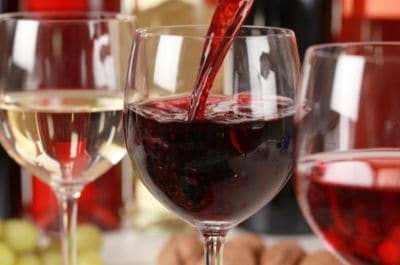 Don't Miss Make-A-Wish Arizona's Diwali Ball
If you live in the Tempe area, you won't want to miss your chance to attend the exciting Diwali Ball on Nov. 22. Diwali is a traditional Indian festival of lights that celebrates life, the victory of good over evil, and light over darkness. The Diwali Ball will be a great way to support Make-A-Wish Arizona all while experiencing a piece of traditional Indian culture. 
Make-A-Wish Arizona's Diwali Ball will be held at the Tempe Center for the Arts, one of the best venues in Arizona! On Nov. 22 the event starts at 6 p.m. and goes until midnight. The evening will feature entertainment from start to finish. Best of all, your attendance supports Make-A-Wish Arizona in granting the wishes of children facing critical illnesses.
Experience All The Diwali Ball Has To Offer
This event is sure to be a great night out, but it is also a great way to experience a unique part of Indian culture. Some of the highlights of the evening will include a performance from Stanford's South Asian A Capella group Stanford Raagapella, dancing and a DJ, a live comedy show and other great surprises. You'll also enjoy a catered three-course Indian dinner, appetizers and an open bar.
Purchase Your Tickets Today
Two different ticket options are available. Tier-2 will give you general admission with viewing of the comedy and A Capella performances on large-screen projectors, an open bar, appetizers, three-course meal, access to the dance floor and the opportunity to experience all the surprises in store. Tier-1 offers all the same things, with the added benefit of reserved seating in the studio theater for the live comedy show and A Capella performance. Tier-1 tickets are $155 each and Tier-2 tickets are $135 each. 
Other Ways To Support Make-A-Wish Arizona
If you can't make it to the Diwali Ball, maybe you can make it to Make-A-Wish Arizona's annual Festival of the Trees. This event spans over four days, with each day offering something different. Make-A-Wish Arizona is one of three beneficiaries of the event. Purchasing your tickets will help support Make-A-Wish Arizona on their mission.
The event runs from Nov. 19-22, with something different each day. Check out the full event schedule and purchase tickets to one or all of the days on the Make-A-Wish Arizona website!
You can also support Make-A-Wish Arizona with a car donation through Wheels For Wishes. The holiday season is a great time to make a generous gift, but it's also the perfect time to make a charitable donation for tax purposes. If you donate before 11:59 p.m. on Dec. 31 your donation will give you a deduction for this year's taxes. Most importantly, your donation will help Make-A-Wish Arizona grant more wishes for children facing critical illnesses. 
To make your donation, simply call 1-855-278-9474 or fill out our easy online donation form. Your donation could be the reason a child in your community smiles this holiday season!