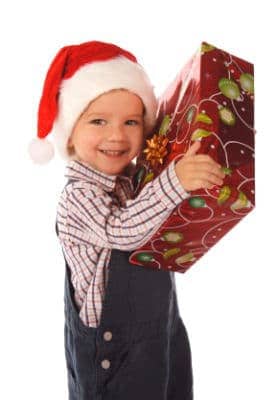 Celebrate Christmas In Candy Land With Make-A-Wish Central And Northern Florida
Have you ever wanted to spend Christmas, the New Year, or the holiday season in Candy Land? Florida residents tend to miss out on the white holiday season with snow-covered hills and roads, but Make-A-Wish Central and Northern Florida is creating a white holiday season for everyone! Attend the Christmas in Candy Land event to benefit Make-A-Wish Central and Northern Florida and grant the wishes of local children in your community. 
Meet Santa And Take A Walk Down Memory Lane
Do you remember the excitement that came with the holidays as a child? At Christmas In Candy Land, children and adults alike can enjoy the excitement and nostalgia of the holiday season. Meet Santa Claus, decorate cookies, paint your face like an elf, and enjoy the wonderful decorations that accompany the holiday season.
Held from 11 a.m. to 2 p.m. on Dec. 13 at the Michael's on East ballroom (1212 SE Avenue in Sarasota), guests can enjoy everything that the holiday season has to offer. Purchase tickets today and enjoy this fun, family-friendly event. Child tickets are $50 (children 12 months of age or older) and adult tickets are $75. Grab your family, friends, and your holiday spirit and enjoy this fantastic event!
Sponsorship Opportunities Are Available
Sponsorship opportunities are still available for this fun event. If you'd like to become a sponsor, choose from the Lollipop League for $500, Peppermint Partners for $1,000, the Candy Cane Krewe for $2,500, and the Sugar Plum Stars for $5,000. Earned proceeds from your sponsorship opportunity and the ticket sales benefit Make-A-Wish Central and Northern Florida.
Make-A-Wish grants a child's wish on average, every 38 minutes. Attend the Christmas and Candy Land event and let Make-A-Wish Central and Northern Florida continue to grant the wishes of deserving children living in Orlando, Saint Petersburg, Tampa, and Jacksonville.
Turn Your Unwanted Vehicle Into A Magical Holiday Gift
The holiday season is a time for giving, especially to those in need. If you have an unwanted vehicle taking up space in your driveway, garage, or shed, consider donating your car to Wheels For Wishes, benefiting Make-A-Wish Central and Northern Florida. Your vehicle will be recycled and reused to build new vehicles, and the earned proceeds will benefit your local Make-A-Wish. Your donated car can be transformed into wishes for children during this holiday season.
Donate your car and receive a great tax deduction for your charitable contribution. When you donate a car before 11:59 p.m. on Dec. 31, your donation counts toward this year's taxes! Donate a vehicle today and get rid of a vehicle in an easy and hassle-free way, but most importantly, let your unwanted vehicle be the reason that a child has their wish granted this holiday season.
To donate, please call 1-855-278-9474 or fill out an online donation form. Go outside; tie a big red bow on your vehicle, and call Wheels For Wishes today! Your car donation is the perfect gift for the holiday season.