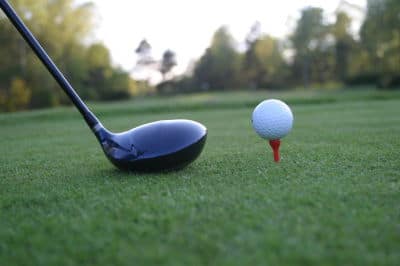 Two Chances To Golf For Wishes In Central New York
The beauty of spring is that it's a great opportunity to get out and enjoy an afternoon on the links. But what if you could not only get out and golf, but also support Make-A-Wish Central New York? If that's up your alley, than there are two great opportunities in June for you to do that.
There are two Golf For Wishes events: The first chance is at the 27th Annual Onondaga Beverage Corporation Make-A-Wish Open in Syracuse on June 2, with the next opportunity the following week, June 9, at the 16th Annual Nelcorp Make-A-Wish Open in Johnson City.
Together, the two events play an important role in raising funds for Make-A-Wish Central New York. Your participation ensures that children with critical illnesses across Central New York will continue to receive their desired wishes.
Golf At Premier Central New York Clubs
June 2, the Bellevue Country Club (1901 Glenwood Ave.), hosts the annual Onondaga Beverage Corporation Make-A-Wish Open. This tournament, which sells out each year, gives golfers the opportunity to make a big impact in the lives of deserving children throughout Central New York. The event offers food, drink and fun on the golf course. This year, golfers have the option of either Team Best Ball or Captain & Crew formats. Registration is at 10:30 a.m. and the golfing starts with an 11 a.m. shotgun start.
The Nelcorp Make-A-Wish Open is held at Traditions at the Glen in Johnson City (4010 Watson Boulevard). Traditions at the Glen plays host to this exclusive tournament. The tournament provides golfers with the chance to make a difference in the lives of countless deserving children, while enjoying food, drink and fun at the same time. Registration is at 11 a.m. and the shotgun start is at noon. The events sell out each year, so make your reservation by calling Make-A-Wish Central New York at 800-846-9474 or 315-475-9474.
Don't Golf? Help Make-A-Wish In Other Ways
If golf isn't your game, you may be able to help Make-A-Wish Central New York in other ways. You can donate a car today to help make wishes come true for children in your neighborhood. Take a look out your window at your vehicle sitting in your driveway. Has it seen better days? Have you been hoping to purchase a new car sometime soon? Instead of wasting your valuable time trying to sell or trade-in that vehicle, consider giving to car donation charities. If Make-A-Wish is a charity you would like to support, donate your car to Wheels For Wishes.
As an IRS-registered nonprofit, Wheels For Wishes can take your car and turn it into wishes for children with critical illnesses through Make-A-Wish. All you need to do is give us a call at 1-855-278-9474 or donate your vehicle online using our donation form. We will pick up your vehicle from anywhere in Central New York, and you will receive the maximum possible tax deduction for your donation. Give us a call and help to make wishes come true for kids in Oswego, Auburn, Ithaca and across Central New York today.