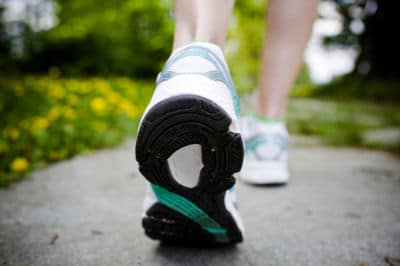 Grab Your Walking Shoes And Walk To Grant Georgia Children's Wishes
You will have a great opportunity to grant wishes for Georgia kids when you attend the Make-A-Wish Georgia Walk For Wishes event on March 21. Taking place at the Savannah Rapids Pavilion, participants will enjoy fun activities for the whole family, including a nearly two-mile walk. Walk at your own pace and help to make Georgia wishes come true. Dogs (with leashes) are also welcome to attend!
Register To Walk For Wishes
If you'd like to be one of the approximately 200 people walking for wishes this March, register today! Register online or at 8 a.m. on the day of the walk. The walk begins at 9:30 a.m. and fun family activities will follow. Each participant is encouraged to raise at least $100 to benefit Make-A-Wish Georgia and will be awarded a Walk For Wishes t-shirt.
If you cannot attend but would like to sponsor another walker to help them reach their fundraising goal of $100, please search for a participant here. Remember to spread the word and encourage other people to attend as well. The more people who attend, the more funding Make-A-Wish Georgia will receive to help grant the wishes of local children battling critical illnesses.
Can't Attend? Donate A Car Instead
Another great way to help Make-A-Wish Georgia is through car donation. If you cannot attend the Make-A-Wish Georgia Walk For Wishes event, consider donating a car, truck, boat, motorcycle, or camper to Wheels For Wishes. Your car donation benefits Make-A-Wish Georgia and helps to grant wishes for kids in Atlanta, Augusta, Athens, and Savannah. Plus, you receive free pick up or towing of your unwanted vehicle, anywhere in Georgia. Your vehicle will be auctioned off or recycled and reused, so your car donation is also green and eco-friendly!
Earned proceeds from recycling or auctioning your vehicle will benefit Make-A-Wish Georgia. Because we are a 501(c)(3) charity, your donation can get you a maximum tax deduction. See our Donate A Car To Charity Guide for more information.
Donate a car today to grant wishes for kids in your community. Simply fill out an online donation form or call us at 1-855-278-9474.  
Whether you walk for wishes this month, or you turn wheels into wishes, you can help to grant wishes for Georgia kids between the ages of 2 ½ and 18 years old who are battling a critical illness. Because of you, these children will have their greatest wishes granted!